June 16: "A strange and bitter crop"
Black men are found hanged around the country
Hi. Like I've mentioned in previous newsletters, mainstream coverage has slowed down on the protests continuing to take place around the world. As the looting has ceased, so too have the images of peaceful protestors demanding justice, defunding, abolition, transparency and an end to suffering and death at the hands of police. Less exciting television than someone carrying a pair of sweatpants out of an Adidas store and breaking windows, I suppose. Meanwhile, police haven't stopped killing black men and women, gassing and beating unarmed protestors, inflicting incredible abuses of law and decency live on camera, and spitting in the face of the reporters documenting them. They know the world is watching them. This is their best behavior... As always, share this newsletter with the friends and family in your life who need to see it, and consider subscribing via the button at the bottom. Thank you for reading.
Palmdale, California, a quiet desert town separated from Los Angeles by 60 miles of the San Gabriel mountains, is bisected by the San Andreas Fault Line. It's one point of friction between the North American and Pacific plates, a complex network of fractures running deep into the earth and a zone of high seismic activity, where tectonic shifts cause the ground to swell, shake and give way as the plates float independently across the planet's mantle. If you looked down at Highway 14 from above (it runs straight across the city) you would notice the spot at which the Pacific plate's darker soil and vegetation meet the North American plate's lighter earth and faded bushes. A half-bleached Rorschach pattern in the dirt.
The people of Palmdale are used to shaky ground. They've felt 642 earthquakes in the past year, five this week. When the walls shudder around them and the floors vibrate, "nobody even flinches."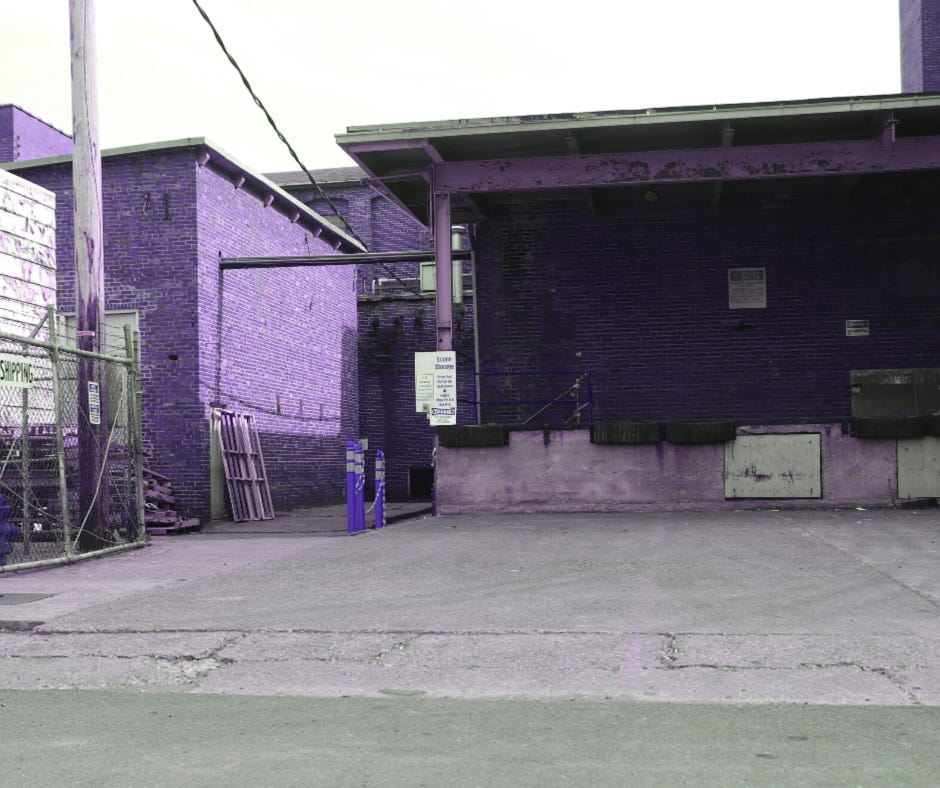 On Wednesday, in the midst of national tumult and unprecedented tension and violence at the hands of police against black citizens, Palmdale felt a different kind of rupture. Robert Fuller, 24, was found hanging from a tree in Poncitlán Square, a civic center surrounded by greenery in the middle of town, at 3:39 a.m. When officials labeled it a suicide, city residents and folks on the internet erupted: it was a public lynching in front of City Hall, plain as day, they said. Fuller's sister Diamond told reporters: "To be here, staring at this tree, it don't make no sense.
"My brother was not suicidal. My brother was a survivor."
Fuller's family and friends described him as a peacemaker, a street-smart man with shoulder-length dreadlocks and a bright smile who loved music, anime and video games and mostly stayed to himself. Days before he died, he attended a Black Lives Matter protest. – LA Times
The Antelope Valley, where Palmdale is situated, has a dark history with racist policies targeting low-income black residents. According to the US Department of Justice, Palmdale elected officials colluded with the LA county's housing authority and sheriff's department to scare black families in the Section 8 voucher program out of Los Angeles and into Palmdale. In the 2000s, when the number of voucher families doubled from 455 to 825, Palmdale also "began spending 'significant resources' to pay for investigators and sheriff's deputies for the sole purpose of aggressively monitoring families in the Section 8 voucher program… As a result, hundreds of black families had investigators randomly show up at their doors, often with a posse of armed sheriffs, to search their homes and interrogate them about their housing status."
In 2019, four local elementary school teachers were placed on leave after posting a photo on social media of them smiling and holding up a makeshift noose. In 2007, KKK fliers were found near one of the city's high schools. Just last week, Senator Rand Paul singlehandedly blocked anti-lynching legislation from being passed in Congress.
Since the outcry, Palmdale police have received state and federal oversight on their continued investigations into the cause of Fuller's death (the state Attorney General's office and the FBI's Civil Rights division).
But Fuller's death was not an isolated incident; mirror images have emerged around the country in what many are describing as a pattern of public black lynching, timed as a response to the Black Lives Matter movement spearheading protests. Malcolm Harsch was found hanging in a San Bernadino homeless encampment 10 days before Fuller, where investigators also claimed no foul play. A Hispanic man was found hanging in Houston, no foul play found. Another black man was found hanging in Fort Tryon Park in Manhattan, a short walk from where I live, also ruled a suicide.
What a strange coincidence it is to see black bodies on display in public spaces around the nation while, simultaneously, the president says on Fox News to his armed militia that Abraham Lincoln "did good" for helping to end slavery but that "the end result" is "questionable"; and while police departments and unions threaten to delay their responses to murder and rape calls if they face any form of defunding; and while white-supremacist militant groups are guarded by police as they hold assault rifles and leer at passing protestors; and while a white man can plow through a crowd with his car and then shoot someone and receive nothing but kindness when he walks himself over to a police line; and while pro-Confederacy KKK rallies are deemed peaceful enough for officers not to intervene or use gas; and while the men who murdered Breonna Taylor in her bed are still free; and while a Dylan Roof can murder an entire church of black people and get a treat from Burger King on his way to jail.
There are no consequences for killing black men and women − trans or otherwise − stringing them up in public squares, shooting them as they turn their backs, kneeling on their necks. There is only encouragement from those with the power, the firepower, to suppress calls for justice and continue the hunt.
When the walls shudder around them and the floors vibrate, nobody even flinches. This is why protests will not end today.
Videos & News
I'm trying something different this time. I'll be embedding the tweets that I usually write individual descriptions for. Click on them, watch the videos, read the threads underneath. We'll see how it goes.
Thank you again for reading. I collect and repost the news and videos above, and many more, on my Twitter. Please share and subscribe if you're inspired to. Don't look away. Tomorrow is another day.