June 11: "The cop in me wants to kick my own ass"
Officers begin playing the victim, continue abuse
Hey, Peter again. Thanks to everyone for the subscriptions and lovely feedback on the previous letter. Right now, I'm aiming to put new editions out 2-3 times a week, but don't hold me to it just yet. I'm also working on including an interview or two next week with some folks that have valuable and under-reported perspectives on the current moment. Stay tuned. Also, check out the few songs (beats, really) I've scattered through here. And again, share this with friends and family if you can. Thank you.
---
I'll keep things brief up here today, as there's a lot to get to video-wise.
Media coverage is slowing down on moment-by-moment protest news. There are fewer videos of crowds marching across bridges and through city streets. The cycle has shifted ahead, looking at the small reforms being made in certain departments around the country, the growing pool of officers facing consequences for their abuse, the official statements from politicians, and the department and union heads growing increasingly enraged at the national spotlight searing their necks.
But even in the midst of "forward momentum", protests continue around the country and world. Thousands of bicyclists took to NY streets yesterday evening in a procession that took minutes to pass. Here's Boston yesterday, Dallas today, Portland, Phoenix, Juneau, Oakland, even Amsterdam, Norway. Everywhere.
It continues. Just as mighty, just as energized, just as unsatisfied. Don't let the waning news coverage make it seem as if the movement is slowing down. Keep reading, watching and listening.
---
Videos & News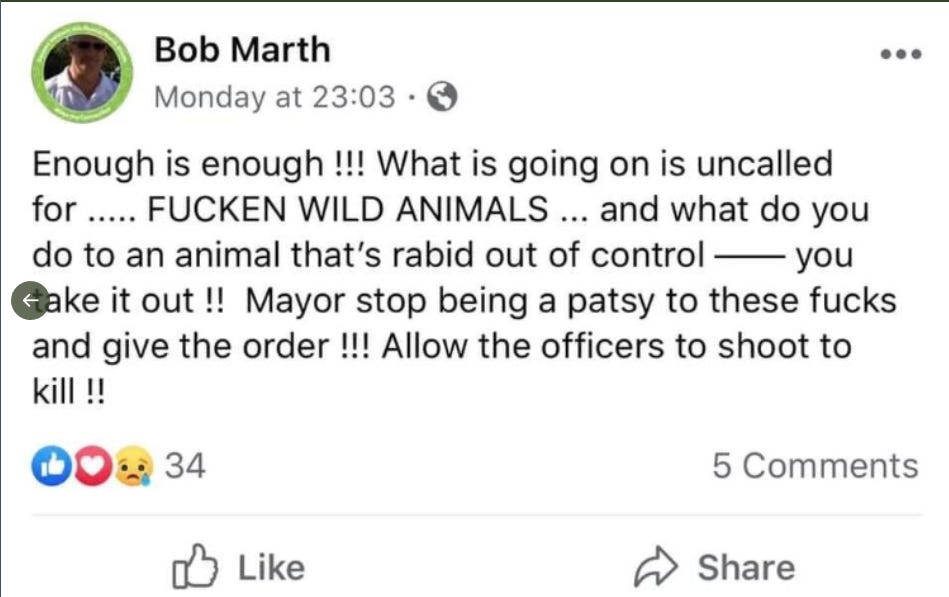 ---
If you made it this far down, thank you for reading and for not looking away. Please share this letter with the friends and family in your lives who need to see it. The links above, and many more, are reposted on my Twitter. Tomorrow is another day.