July 8: "When we lose our fear, they lose their power"
A love letter to LA traffic
Hi. I don't know about you, but to me this week carried a different weight than the others. It wasn't numbness, and it wasn't sharp, searing rage either. Something else. Duller, deeper, longer-lasting. There were plenty of explosive pieces of news of course, no shortage of videos showing police beating protestors, kneeling on Black men's necks, detaining women and then grabbing their breasts, assaulting journalists, slashing people's tires, shooting rubber bullets at citizens exercising their rights. The violence and terror haven't slowed down. But what a few weeks ago felt like a moment-to-moment onslaught of horrific imagery, unfathomable institutional cruelty, and outrageous soundbites revealing the indifference to it all from those with the power to effect change – endless waves crashing over us, giving us only enough time to scramble to the surface and gasp for air before the next hits – has become something even more disturbing.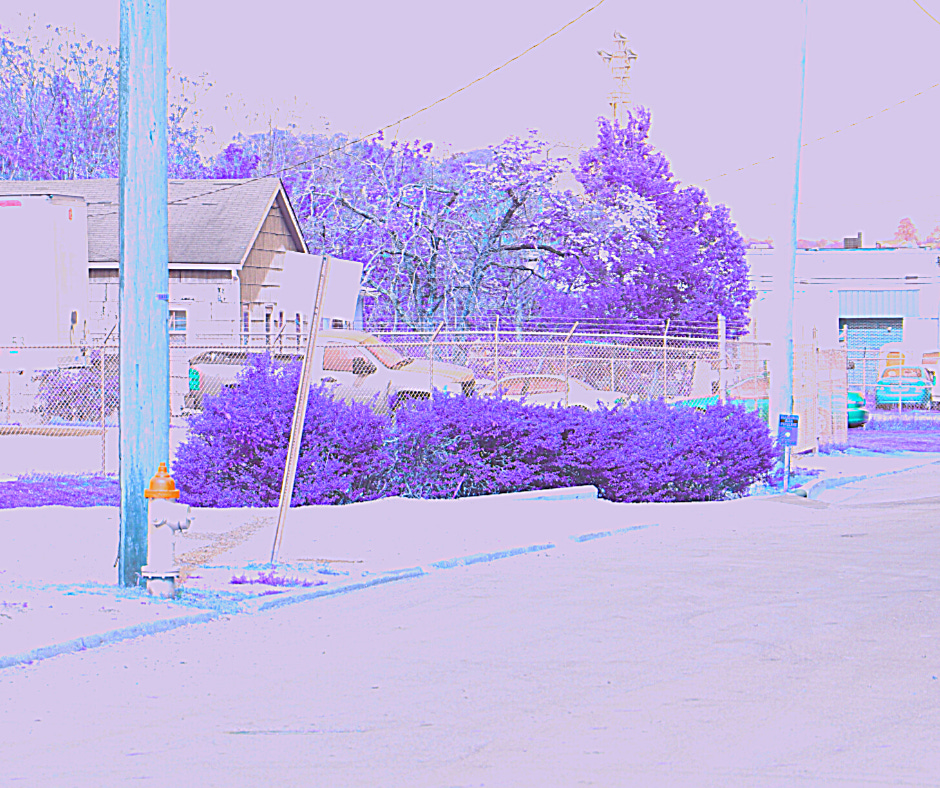 The sea has opened up to us now, its inky, bottomless entirety, stretching to the horizon in every direction. We catch glimpses of its hugeness between the crests. The waves continue to push us under, we expect them. But what we realize too, especially during a week like this, is that we are far from the shore. The boats aren't coming either, salvation seems to evaporate like a mirage – oddly shaped driftwood. Even if we learn to ride the tide, we'll still be left paddling in the expanse – we understand that waves are just symptoms of an ocean.
"Alright, alright, cheer up Pete." You're right.
Look at the bravery and strength of this activist, Juliet Wanjira, standing up to police in Kenya this week. She is also the founder of the Matigari book club, where she teaches kids the true history of her country, "so when they are grown they never betray the struggle for a free Kenya." Righteous and right and heroic.
Like I mentioned last week, the "investigation" into the murder of Robert Fuller in Palmdale has still produced zero results. No new news that I can find anywhere. Sustained silence from authorities as the family grieves and demands answers. I've reached out to a couple local folks who may be able to provide an update. I'll let you know next time what I hear.
Meanwhile, here are some links that I recommend you look at. The website Mapping Police Violence, a tool designed to help you hold state policy-makers accountable for police violence (it uses data on police killings from 2013 to 2019, and you can look up specific states to compare levels of violence and see how it disproportionately impacts Black people). A story from The Marshall Project, "You Can Get Kicked Out of a Jury Pool For Supporting Black Lives Matter." Another from them: "Did 'Live PD' Let Police Censor Footage?" From The City: "How the NYPD Hired White-Owned Firms to Help Repair Relationships With Blacks and Latinos." From The Guardian: "How Target, Google, Bank of America and Microsoft quietly fund police through private donations."
And yes, Breonna Taylor's killers are still free.
Thank you for reading and sharing these newsletters. You can subscribe to receive them in your inbox via the button at the bottom. And as always, find more videos and news every day on my Twitter.
---
I went down an unexpected rabbit hole on YouTube the other night, which ended with me missing home in a complicated way. I listen to a lot of music mixes on there, compilations of tracks woven together like they would be in a live DJ set. They're usually about an hour long, and they tend to stick to a certain genre or theme. I listen to mixes on SoundCloud as well, but what's nice about the ones on YouTube is that they're always accompanied by an interesting visual component. Sometimes it's a static picture that evokes the spirit of the music in one way or another. Other times it's a little scene played out in a loop, like an extended .gif, or a weird assortment of movie/television clips with neon color filtering that gives the mix a freaky kind of nightclub ambience.
The one I stumbled upon that day was a hip hop/R&B mix, with a short looping clip of a car driving through LA at night. Palm trees, street lights, single-story businesses, cars as far as the eye could see. It looked like Ventura Blvd.
Images of Los Angeles like this have stopped me in my tracks more and more ever since I moved out of California seven years ago. The feeling is complex, and hard to put my finger on. It's not a traditional homesickness. I don't necessarily "miss" my old bedrooms, hangout spots, restaurants or anything like that. I miss my family and friends there of course, but when I see clips of LA, that's not where my mind goes first. I think it's more about remembering my own presence there, and realizing that it no longer exists. The idea that I once inhabited "my home", and that it still is there and as full of life and motion as ever, but without me in it. Like an old relationship or friendship or something – like, "Hey, you look good. Hope you're well. What happened to us anyway?" I see the city I've always known, and myself and who I once was, and myself now, and the city now, and all of it changing at once and… all I can do is stare at the roads.
It's that kind of strange, forlorn, attached but detached-ness that washed over me, like it always does, when I started listening to that YouTube mix. I wanted to dig further into the feeling and figure out why it felt especially powerful that night. So I typed in the search bar "drive through los angeles". The top result was a one-hour 17-minute video called 'Los Angeles 4K – Night Drive'. It's shot from the hood of a car as it drives around the city during sunset. It starts by the USC campus, continues into the business district, passes by the entertainment and convention area, through downtown, on freeways, and elsewhere. No music or anything. Just the sounds of the cars and streets.
I smiled watching the car sit in traffic, dealing with turn signals, stop and go, red lights. It reminded me of a conversation (more of a rant) that I had with a couple BBC coworkers a few weeks before NY went on lockdown. We were a couple drinks in at a bar after work talking about owning a car in NY, and how expensive and irritating it must be to navigate city congestion and parking. One of them said something like, thank god we don't need cars here, we can just take public transportation everywhere and don't need to deal with everything that comes with owning a car. "That's why I could never live in LA," they said.
I really launched into it. Not in a combative way. Excitedly and genuinely like I was sharing some secret to happiness. I needed them to understand. Having and driving a car in LA is one of the most fulfilling, beautiful things I've ever experienced, I told them. The city is so wide and spread out, every errand is a journey across the landscape. Your car is your car that you treasure and think about and talk about like your child. In the Wild West, it's just you and your horse. The car is the medium through which you experience the whole city, the beaches, the canyons, the mountains, the plains, the dense neighborhoods and empty spaces, the yellow streetlights and dark avenues. It's an extension of yourself, controlling where you go and where you stop. The director and cinematographer of the present moment, if just for a drive. What I wouldn't give to be stuck on the 101 right now, on my way to somewhere mundane, with the radio on and the windows open, I said.
At the time, I didn't fully realize that I felt this way about the city until I heard myself gushing and gesturing with wide eyes to these poor coworkers, who didn't anticipate a sermon to come out of small talk. But as I sat in my chair watching this 'Los Angeles 4K – Night Drive', the same passion and energy flooded through once again, brushing aside my weird feelings of detachment for a time and replacing them with joy and contentment. It inspired this renewed excitement to visit again when this is all over and rent a car and just be "home" for a few days, navigating through my city from behind the wheel.
It's little thoughts like this that keep us afloat. Recognizing goodness and fragments of perfection that can and do exist, even in spite of the chaos and violence and hatred. It isn't about lobotomizing yourself from the bad thoughts and the bad news and reality of what's going on. Like I say at the end of every letter, you must not look away. But in facing the horror head on, sometimes we must remind ourselves that there is room to acknowledge the Good parts of who we are, where we come from and the things we cherish – the pieces of ourselves and of the world around us that inspire us to continue speaking, fighting, learning, paddling.
---
Videos & News
LaTasha Lux, a photographer who has been documenting the #BlackLivesMatter protests in Milwaukee, was attacked by these two as they left a 3rd Street bar on Sunday. The man pictured punched Lux. They also attacked another photographer at the scene. https://t.co/JKfilmnuFF https://t.co/HXfXSuHkCS
---
Thank you again for reading Dust & Chips. Please share and subscribe if you're inspired to. Don't look away. Tomorrow is another day.