July 31: "Suffering from excited delirium"
It's your will to live that gives cops their license to kill
Hi. Sorry for the wait on this letter. Sitting down to write these each week feels like walking into a therapy session, and sometimes it can be hard to step through that door. I'd also be lying if I said the return of Dodger baseball had nothing to do with it. Either way, glad to be back. Hope you're keeping your head above water. There's plenty to talk about today, and none of it's pretty.
A quick note for those who don't often make it to end of my letters: you can enter your email in the button below to receive them in your inbox as soon as I send them out each week(ish). Substack does a nice job of formatting them to look clean and legible even on your phone or tablet. If you're one of my ~400 unsubscribed readers, consider signing up! It's free, of course.
Thinking of visiting Portland? It's a gorgeous city nestled between the foothills of the Tualatin Mountains with wonderful bike paths and gardens, a bubbling art scene, and a rich history ripe for exploration. It even sits on top of an extinct volcanic field. Neat! It's also a fantastic place to get baton-ed in the shins and ribs by police as they hold you down inside a blinding cloud of teargas (read: tortured). Enjoy locally-brewed craft beer and riverside dining? Then you'll love getting shot in the face with impact munition while expressing your first amendment rights. Looking for world-class museums and fascinating architecture? You've come to the right place! And at no added cost, you can watch as anonymous federal stormtroopers destroy your medical and humanitarian supplies, a violation of the Geneva Convention in wartime. Smelling chlorine even when you're two miles away from the protests? Don't worry about it. Federal troops will pick up spent munitions off the street before you have a chance to learn what exactly they're gassing you with. Kidnappings are complimentary! Book your trip to Portland today!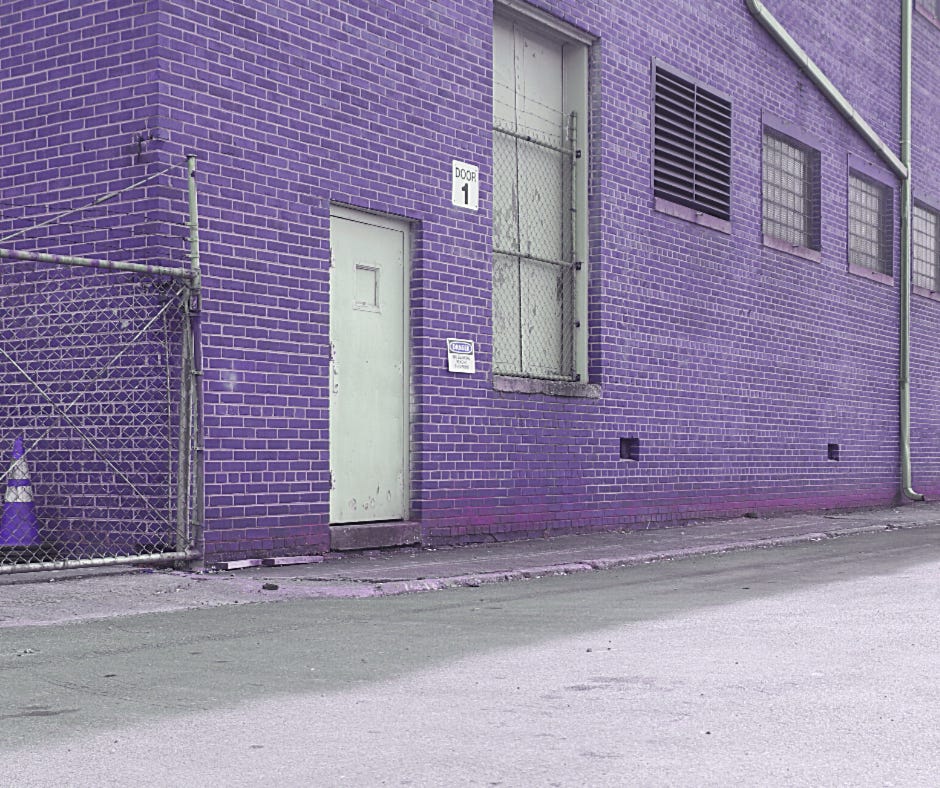 In (what about our__?!) first amendment news: LAPD blocked journalists from filming the protests last week, saying "there is no press corps right now"; in Richmond, VA, the police chief claimed his officers have the authority to decide who are members of the press; a Seattle judge ruled that local media companies must hand over unpublished images and videos to the police; and a Portland judge released arrested protestors on the condition that they stay clear of protests in the future. Meanwhile, on the other side of things, CNN decided to blur the faces of the already unidentified federal agents and not the protestors being dragged into vans.
As is customary these days, cops around the country continued to beat the ever-loving shit out of the citizens they're meant to protect in new and creative ways, sprayed veterans relentlessly in the eyes and mouth with gas, tackled and arrested people for nothing, lied without a second thought, killed innocent people, and revealed their cowardice in the stupidest ways possible.
A couple other things to feel good about. The 80% Democratic House in Massachusetts voted down an amendment to ban tear gas 121 to 38 (vote Blue!). And the UK government gave the green light for the export of British tear gas and rubber bullets to the US, concluding that the violence did not amount to "internal repression". Excellent. For even more news from this week, take a scroll through my Twitter, where I repost pretty much everything horrifying and fucked up that I see. Not a great sales pitch, I guess. Look at it anyway… that's why we're here.
Okay, phew. Deep breaths. Let's talk music for a second.
In today's letter I included "Green Eyes" by Erykah Badu, one of her several magna opera. Listen to it and you'll get it. It's a masterpiece that begins one way, completely transforms into something else, and then does it again. Captivating all the way through for different reasons in different places, profound in composition and flow, deeply personal, jumping between decades, amazing. After that I included a weird track "It is now…" from a beatmaker called Negrosaki from Tampa, Florida. He takes an a capella from rapper T-pain, puts it on top of a couple looping woodwind samples, waves of applause that fade in and out, and 8-bit bleeps on the 2s and 4s. This guy has changed a lot of young music producers' lives with his ideas over the years, and this is one of his best arrangements. Finally, I added "So Far To Go" from someone named APOSTROPHE, who took a concept from the late, great beatmaker J Dilla (whose younger brother I got the chance to interview in Chicago a few years back) and flipped it into a really smooth, laid-back hip hop thing with twinkly jazz riffs and little ambient bird calls. Easy listening.
Thanks again for reading.
---
When Colorado police received a call last August that Elijah McClain − a 23-year-old Black boy who was walking home from a convenience store while listening to music − looked "sketchy", they confronted him and tackled him to the ground. He told them that he didn't have a gun, that he was just heading home, that he doesn't even kill flies. The officers pulled out a needle and injected him with 500mg of ketamine, a powerful sedative referred to slangily as "horse tranquilizer", later telling officials that he resisted their choke hold with incredible strength. He weighed 140 pounds, and fell unconscious less than two minutes later.
They lifted his limp body onto a stretcher and slid him into an ambulance, where he went into cardiac arrest. He died three days later. (Officers were caught posing for photographs in the spot they attacked Elijah, which had been converted to a memorial site, reenacting the encounter for a laugh. Interim Police Chief Vanessa Wilson told reporters that the officer who took the photos said they were trying to cheer up their fellow officer, who was being investigated in the incident.)
Over the last two and a half years, 902 people have been injected with ketamine in Colorado for exhibiting excited delirium, "a condition where, due to a mental health problem, drug ingestion, some other physiologic and metabolic things, can make you just lose control and you're resisting, and you don't follow the normal stimulus that would make you stop resisting," according to Denver Emergency Medical Response System's medical director Kevin Mcvaney. More than 100 agencies across Colorado have been approved to use ketamine in these cases, 17% of which have resulted in life-threatening complications or death.
The most common was hypoxia, a severe lack of oxygen that is potentially life-threatening. That was a problem for more than one in 10 people given ketamine for excited delirium. Apnea, a temporary lapse in breathing, was an issue in two dozen of the cases.

Once people got to the hospital, there were intubations. That's when a tube is inserted in a person's airway and they are placed on a ventilator to help them breathe. This occurred in about one in five recent cases of ketamine administration documented in a separate analysis of hospital data by state health officials.

These figures come to light amid a pandemic in which patients with the most severe cases of COVID-19 are also intubated, battling the effects of hypoxia, in hospitals with limited numbers of ventilators. – The Colorado Sun
According to his weight, Elijah "should have" received 315mg of ketamine (he actually should have received nothing but a lengthy, kneeling apology from the officers for even placing their hands on him on the basis of an anonymous caller referring to him as sketchy) but he was instead injected with enough for a person of about 220 pounds.
While ketamine may have been a factor in McClain's death, the autopsy reported a "most likely" factor was his agitated state — excited delirium.
When we're murdering you, don't resist. It's something I'll never understand for as long as I live. I suppose because it's not meant to be understood. There is no answer. There are no 'two sides to the story' when one side is dead. Trust us, he resisted.
You are walking home. The cops approach you without warning, shouting something about a call they received. You haven't done anything wrong, you know this. You've heard all of the stories, read the news, seen it with your own eyes. Cops have a tendency stretching back generations, escalating mundane encounters into executions. You see it all starting to align, and it's you in the cross hairs. They ask you what you're doing. They aren't listening when you say "nothing". Careful now, don't have a tone in your voice. They get out of their car and surround you. You realize that you might die tonight. Your heart starts pounding, your muscles tense, your mind is racing. You try talking your way out of it, saying something you think might turn them away, anything. You degrade yourself trying to appease them. They're no longer human beings. This is the wild. They're looking for any movement, any word you say, any excuse to hurt you. They can't wait. They throw you onto the ground. You hit your head, or your ribs, on the pavement. It hurts. They jump on top of you. It's five of them, and you're face down on the ground. You stand no chance, you know this. One of them puts his arm around your neck. He is stronger than you, he begins squeezing your neck. Your life is over unless you can take another breath of air. You can feel your arm being broken behind you, knees in your back. All five of them are screaming in your face at once. Your vision starts to blur. You will die soon. Your breath is almost gone. You try to break free, because doing so is the only chance you have of staying alive for a couple moments longer. There is nothing else. A choice to accept your death, or hold onto life for a little bit longer. You want to live. You twist your shoulders, kick, bend your body to right yourself. You are resisting now. License to inject. License to kill. It's over.
Is this what the Colorado emergency doctors mean by "excited delirium"? The refusal to allow your life to be stolen from you? A primal resistance to the ultimate violation and disposal of your body? A wretched, last-ditch leap backwards from the Light? This is what justifies the injection that led to Elijah's death, and the injections into the 902 others since 2017? Equating the active pursuit of violence towards police to the barest attempt at survival?
"I think ketamine has been weaponized particularly against people of color," said Mari Newman, the lawyer for McClain's family. "The right to bodily integrity is a fundamental one which has to be respected."

"It is a new weapon," said Kenneth Udoibok, a Minneapolis-based lawyer who specializes in police brutality cases. "It absolves the police officers of the consequences of deploying a taser."

There is no publicly available data on how often ketamine is used during arrests in America. The issue first attracted widespread attention in 2018, when the Minneapolis Star Tribune published a report that revealed the city's police department had been directing paramedics to inject people with the drug. In 2017 alone, the report said there were at least 62 documented cases in which people were sedated with ketamine during police calls. In Colorado, 90 fire departments and emergency medical agencies can legally use ketamine to treat people who are agitated or aggressive.

Newman said that since taking on McClain's case last summer, she's received multiple calls involving involuntary ketamine injections during arrests. Udoibok says there isn't a month that goes by when he isn't contacted with a similar situation. – The Cut
As I've said before, this is another reason why the protests will not end today.
Before I go, here are a couple other stories that are worth reading in their entirety:
"What Has Happened to Police Filmed Hurting Protestors? So Far, Very Little" – ProPublica
"LAPD 'SWAT Mafia' encouraged excessive force and retaliation, officer's suit claims" – LA Times
Finally, scroll down this Twitter thread for a newly updated list of resources for supporting Black Lives Matter.
---
As always, thank you for reading. Please use the button below to share this letter with the people in your life that need to see it, and enter your email to receive new editions in your inbox. Don't look away. Tomorrow is another day.