July 1: "I don't even kill flies. I don't even eat meat"
Marsy's Law protects the identity of cops who murder Black people
Hi again, long time no see. Well, I did tell you not to hold me to that "two to three times a week" mission I set for myself quite yet. I'm glad to be back though, and will try not to go silent for this long again. Anyway, much has happened in the two weeks since my last letter. Los Angeles officers shot and killed 18-year-old security guard Andres Guardado outside an auto shop, then destroyed the nearby cameras and took the shop's DVR, which they pulled a warrant for after the fact. Conveniently, there were no body cams. A week later, LASD hadn't interviewed either deputy involved, nor announced how or why the shooting occurred. No coroner's report either. The officer who shot Guardado, Miguel Vega, has a history of making false statements and receiving accusations of brutality.
A renewed investigation started last week as well into the murder of 23-year-old Elijah McClain by Colorado police that took place in August of last year, who was walking home from a convenience store with headphones in when someone called 911 on the grounds that he looked "sketchy". Cops put him in a carotid hold as he pleaded to them not to kill him: "I was just going home. I don't have a gun. I don't do that stuff. I don't even kill flies. I don't even eat meat." He was pinned down for minutes, injected with ketamine by a medic, then suffered cardiac arrest en route to the hospital, where he was later taken off life support. Three officers are also under investigation now for taking photos at the site Elijah was jumped, reenacting the choke hold for a laugh. Police broke up the vigil held for Elijah this week in full riot gear, where folks were playing violins in tribute to his love for music.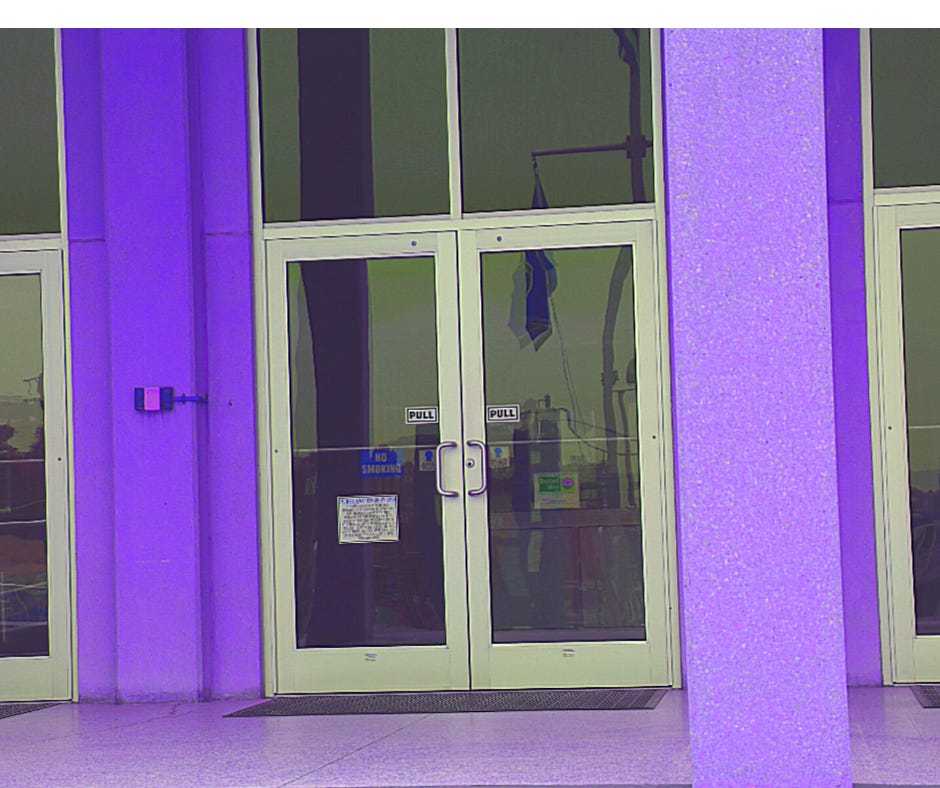 Finally, if you were hoping for an update on the investigation into the murder of Robert Fuller, which I covered in depth last time, you'll be disappointed… though surely not surprised. In the days since the 24-year-old was found dead hanging from a tree in front of Palmdale's city hall, a rumor began to circulate that he had committed suicide because he had been arrested on a lewd charge. Law enforcement sources told news outlets that members of the LA Sheriff's Department were among those propagating the rumor. According to the Fuller family's lawyer, even if it were true, the family would never have been able to afford the bail for the charge – which Fuller would have needed before he walked into the city square to hang himself. The LASD has released nothing about its investigation thus far, nor has it done anything to quash the rumor about Fuller's alleged arrest. Oh, plainclothes officers also shot and killed Fuller's half-brother Jerron Boone a week after his own death from an unmarked car during a "traffic stop". Luckily, their dozens of bullets managed to miss the 7-year-old who was in Boone's car at the time. Even if they hadn't, you can bet the officers would have been fine. No sweat boys, nice job.
Elsewhere in the Land of the Free, police continued to shoot at protestors, violate First Amendment rights, hospitalize peaceful demonstrators, ignore the nooses hung in public spaces, fire pepper balls at apartment windows, protect white supremacists, extort their own cities, fire bean bag rounds at people's faces across traffic on busy roads, blanket streets with tear gas, kneel on Black women's necks and tase their stomachs, pepper spray double amputees before disconnecting and taking their prosthetic legs, collect millions of dollars in overtime, and of course, stand idly by while people drove trucks through crowds. Here in New York, cops in Harlem have also been recorded playing the ice cream truck jingle – a song with a deeply racist history − out of their squad cars while giving residents the middle finger, and have been seen driving back and forth with lights and sirens at full volume to keep them awake in the middle of the night. Anything to antagonize, terrorize and intimidate the people they're sworn to protect and serve. Breonna Taylor's killers are also still free, and the Louisville city council just voted 24-1 to increase its police budget by $750,000 and to cut $775,000 from local libraries. I could go on. I will.
As always, please share this letter with the friends and family in your life that need to see what's underneath the major headlines. All videos and news can be found reposted to my Twitter. Thank you for reading.
---
Laura Thompson published a piece in Mother Jones last week, which feels to me like one of the most important articles written in the midst of all this. It concerns something called Marsy's Law, a "victims'-rights" amendment added to Florida's constitution in 2018 that, through a loophole, allowed a white Tallahassee officer to keep his identity fully secret after he killed a Black trans man on May 27, two days after George Floyd's murder.
The shooting death of Tony McDade followed a painfully familiar formula. On the morning of May 27, two days after George Floyd's life was stamped out under the knee of Minneapolis police officer Derek Chauvin, Tallahassee police responded to a report of a fatal stabbing on a residential street on the south side of town. McDade, a Black transgender man, was identified as a suspect. When an officer chased after him, McDade pulled a gun and "made a move consistent with using the firearm against the officer," ***according to a statement from police***. The cop pulled the trigger. Witnesses claim the officer, who they say is white, never attempted to deescalate the encounter before resorting to lethal force. – Mother Jones (emphasis mine)
Marsy's Law is named for Marsalee Nicholas, who was stalked and killed by her ex-boyfriend in 1983. The killer was arrested, but made bond very quickly. So quickly, that the Nicholas family bumped into him at a supermarket on their way home from the funeral. The resulting law came in 2004 after years of campaigning by Marsy's brother Henry, and was aimed at guaranteeing that victims are "notified of (and allowed to attend) criminal proceedings related to their case, given the opportunity to submit victim impact statements, and offered privacy and 'reasonable protection' from the defendant."
In the case of McDade, "the Tallahassee Police Department says [the officer] is the victim of a crime – the alleged attempt by McDade to shoot him – and his identity should be therefore be protected."
The Florida Police Benevolent Association argues that McDade "ambushed" the officer, and that the officer's "fear for his own safety is reasonable, especially given the current unrest… As such, one cannot reasonably question [his] fear that the release of his personal information will give rise to potential harassment of him and/or his family."
I won't copy/paste the entire article here, but I encourage you to follow the link above and read all the way through. What we're left with is an officer who killed someone, and then received full privacy because they "attempted to shoot back", something that has not been confirmed to be true. They're basing it solely on the officer's word, which as we've seen in every state in the country in recent weeks, is a very silly, dangerous thing to do. This assumed victimhood is what allows Marsy's Law to now protect him.
In case I'm not being direct enough, cops lie. Constantly. At every opportunity. Just ask a former California police officer:
· Police officers will lie about the law, about what's illegal, or about what they can legally do to you in order to manipulate you into doing what they want.

· Police officers will lie about feeling afraid for their life to justify a use of force after the fact.

· Police officers will lie and tell you they'll file a police report just to get you off their back.

· Police officers will lie that your cooperation will "look good for you" in court, or that they will "put in a good word for you with the DA." The police will never help you look good in court.

· Police officers will lie about what they see and hear to access private property to conduct unlawful searches.

· Police officers will lie and say your friend already ratted you out, so you might as well rat them back out. This is almost never true.

· Police officers will lie and say you're not in trouble in order to get you to exit a location or otherwise make an arrest more convenient for them.

· Police officers will threaten you with a more serious crime they can't prove in order to convince you to confess to the lesser crime they really want you for.

· Police officers will employ zero tolerance on races and ethnicities they dislike and show favor and lenience to members of their own group.

· Police officers will use intentionally extra-painful maneuvers and holds during an arrest to provoke "resistance" so they can further assault the suspect.

· Some police officers will plant drugs and weapons on you, sometimes to teach you a lesson, sometimes if they kill you somewhere away from public view.

· Some police officers will assault you to intimidate you and threaten to arrest you if you tell anyone.

· A non-trivial number of police officers will steal from your house or vehicle during a search.

· A non-trivial number of police officers commit intimate partner violence and use their status to get away with it.

· A non-trivial number of police officers use their position to entice, coerce, or force sexual favors from vulnerable people.
And in Florida – as well as California, Georgia, Illinois, Nevada, North Dakota, North Carolina, Ohio, Oklahoma, South Dakota and Wisconsin, which also have Marsy's Law on the books – police officers can murder you, then claim that you fought back, in order to protect themselves from scrutiny and consequence. Seems to me like one more fantastic opportunity to lie.
Another reason why the protests will not end today.
---
Videos & News
---
Thank you again for reading. I collect and repost the news and videos above, and many more, on my Twitter. Please share and subscribe if you're inspired to. Don't look away. Tomorrow is another day.